PLEASE GIVE THIS PAGE TIME TO LOAD. BEST VIEWED WITH 800 X 600 RESOLUTION.



WELCOME TO
MY WORLD!

Happy Easter! Happy Spring!

Come on in and visit for awhile. You'll find a little bit of everything here. Animals are a very big part of my life. Our cats and dogs aren't pets, they're family! Here, you see two my "cat-children." PUNKIN, is on the left, and DOLLY is on the right. To see pictures of "All My Children," visit the link marked, "PETS." Then, there's gardening. That started out as a hobby, now it's more of an obsession. You'll find some gardening tips and some links about plants on "The Plant Page" ("PLANTS" on the links). Since I love plants and animals so much, it seems only natural that I really care about the environment. I know some fine organizations that can help all of us to save the environment. Please check out the link labeled, "NATURE."

If you like art or graphics, visit "The Fractal Gallery"(link marked, "FRACTALS"), "COOL LINKS," and "FREE GRAPHICS," to see some pretty fractals. You'd better come back often. I think this is going to take awhile!







***KRYSTAVA SCHMIDT WAS FOUND
AND IS BACK WITH HER MOTHER!***

MISSING!
A NEW Feature At MY WORLD!
One missing child is one child too many!




CHECK IT OUT! FREE! Nancian's Original Graphics!
New Designs Added Regularly! Just Click On The Tile, Above.




NEW! FREE Web Page Sets! Click on the Lighthouse!




Do you like surprises?

CLICK ON THE BUTTON, BELOW!


CELEBRATING FOUR YEARS ON THE INTERNET!

LE FastCounter



Send me some e-mail!


Breast Cancer
Awareness!






The Teardrop Project
Remember the tears of
the suffering children.




~Violence Against Women~
Support The Second Annual Worldwide
Candlelight Vigil Across The Internet







Just 25 miles South of Chambersburg, Pennsylvania!

The cat buttons on either side of the title, as well as the guestbook buttons, are original graphics by Nancian , the owner and creator of this site. These are pictures of her own cats and are for her private use ONLY! Currently, you will find some very nice original backgrounds on the "Free Graphics" page of this site. More Free Graphics will be available at this site in the near future. Check back often! If you are looking for some terrific, FREE graphics, check out the links further down on this page. Thank you!









Nancian is a member of


|HOME |PETS |GARDEN |NATURE |COOL PLACES|
|FRACTALS |FREE GRAPHICS |MISSING |GAME ROOM |SURPRISE |MACARONI |COWBOY|
|HALLOWEEN |CHRISTMAS |CHRISTMAS 2 |SPECIAL |







I'M PROUD TO
BE A MEMBER OF: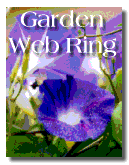 Boy, am I EVER proud to be
a member of THIS WebRing!


If you would like to know more about
the Boyds or the Ring of Boyds - Confido!
Click on the Boyd Ring logo.







Stayin' Alive MIDI
From: Laura's MIDI Heaven

Created On A







Easter Background,
Photographs, Buttons,
and Web Design by me:




Navigation Buttons,
Pet 'Care' Buttons
and Lines From:



Click On Logo To Learn WHY!



© 1998-2002, By Nancian.
All Rights Reserved.
MY WORLD was born on February 23, 1998
Last Updated January 02, 2002.